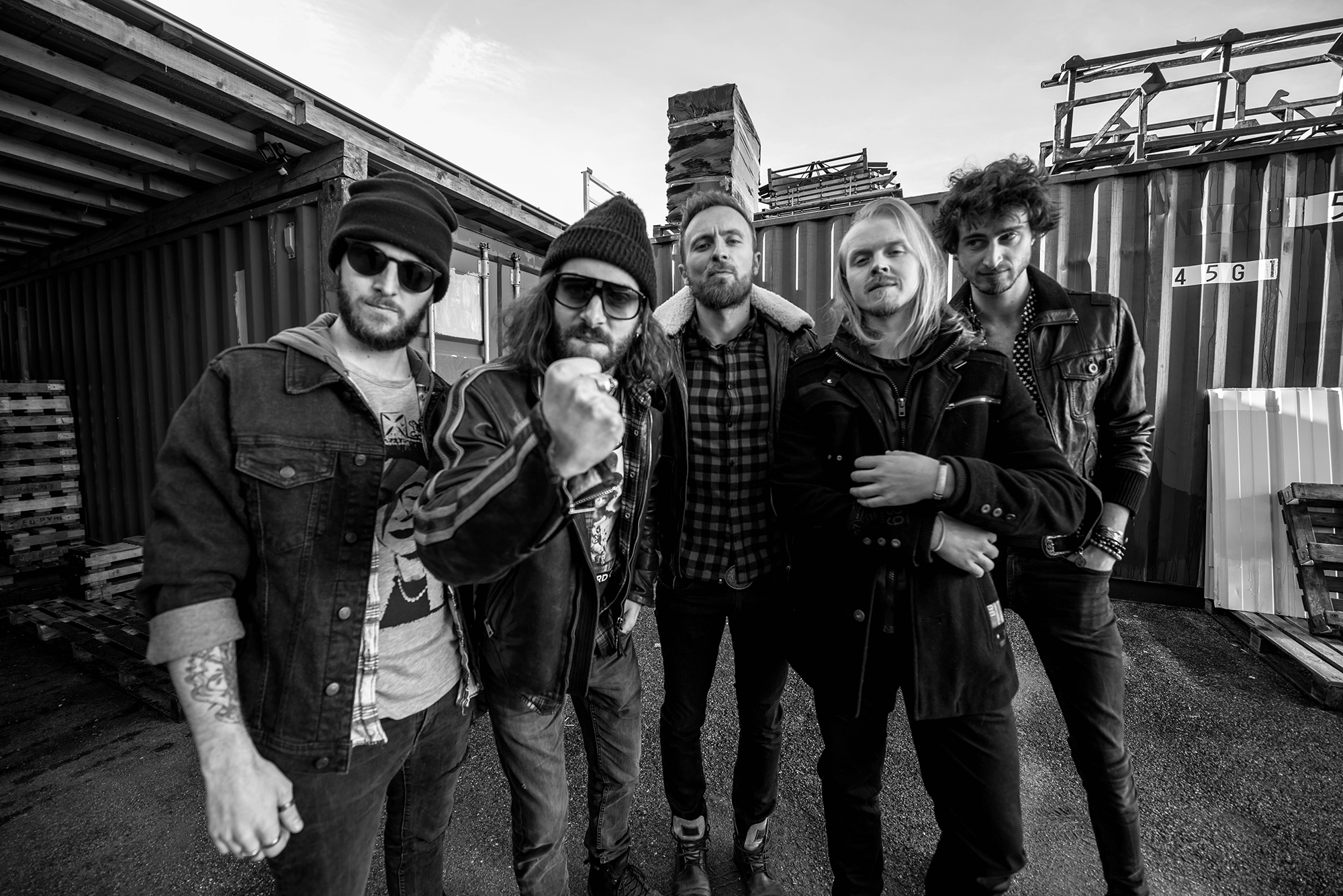 Dead Pearl est un cover band créé pour les puristes du style Hard Rock. Le groupe reprend des titres les plus efficaces qui ont façonné le genre, du hard blues au heavy métal des années 1970 à aujourd'hui. Dead Pearl n'est pas un groupe de reprises traditionnel au répertoire ordinaire. Il se démarque par sa setlist unique composée de titres devenus des perles rares de l'histoire du rock.
Dead Pearl is a cover band founded to deliver authentic Hard Rock to purists. The band covers some of the most iconic titles that have defined the genre, from hard blues to heavy metal, from the 70's to today. Dead Pearl is not your old usual traditional cover band and stays away from the standard repertoires. The band stands out with a unique set list with titles that have become hidden gems in the history of rock.
AC/DC AEROSMITH AIRBOURNE ALICE IN CHAINS ALICE COOPER BLACK STONE CHERRY BLACK SABBATH BLACK TOP MOJO BUCKCHERRY DEEP PURPLE ELECTRIC MARY FIVE FINGER DEATH PUNCH GODSMACK GOTTHARD GUNS N' ROSES HALESTORM HEAVEN AND HELL IRON MAIDEN KING'S X KORITNI LED ZEPPELIN LYNYRD SKYNYRD METALLICA MOTLEY CRUE MOTORHEAD NICKELBACK PANTERA RATT RIVAL SONS SCORPIONS SHINEDOWN SKID ROW STONE SOUR THE DEAD DAISIES THE WHO THIN LIZZY TRUST VAN HALEN VELVET REVOLVER WHITESNAKE
Ryan VOX – Vocal
Guillaume COURTOIS – Guitars
Erwin NICOLLET – Guitars
Julien MAILLAND – Bass
Ray FINKLE – Drums
Pour les suivre, C'EST ICI !